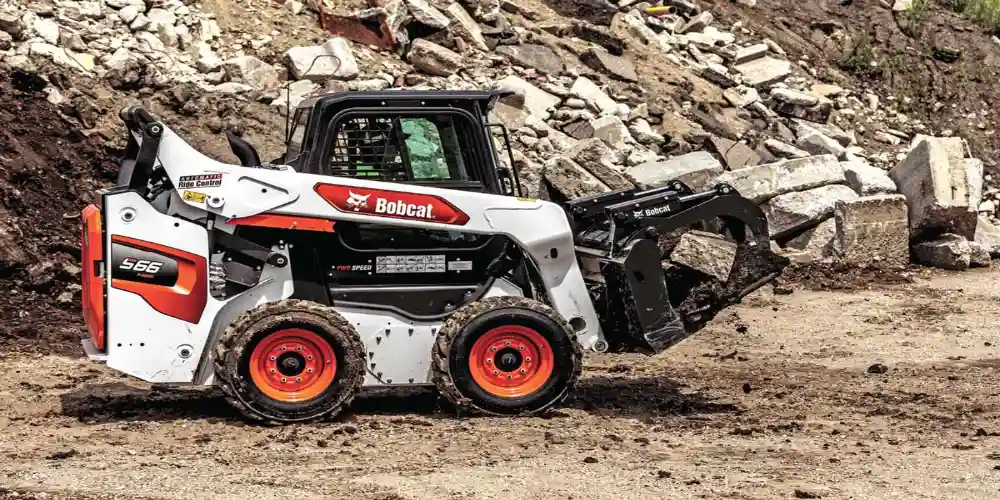 Why Install Skid Steer Attachments?
The right attachments increase the utilization of a skid steer and lower lifetime owning costs. They also make the machine more versatile, allowing it to tackle multiple tasks.
Before attaching an attachment, be sure the attachment and machine are clean with no mud, rocks, sticks or ice. Then, release system pressure stored in auxiliary lines for machines with a 'connect under pressure' coupling by pushing the connection toward the machine.
Versatility
Skid steer attachments allow contractors to perform a wide range of tasks with a single machine. Depending on the project scope, these attachments can cut down on time and manpower requirements, boosting productivity.
When selecting attachments, look for ones that align with the hydraulic systems of your skid steer loader. This ensures compatibility and maximizes the machine's potential.
For example, a log grapple bucket features a wider lip and engineered tine shape to securely cradle and transport bulky materials. It's a favorite among construction and landscaping companies as well as storm clean-up crews.
Also consider choosing attachments with user-friendly coupling systems for quick and efficient changes. Powered coupling — holding down a button in the cab until the pins engage — and manual coupling are both safe and effective options.
Efficiency
In the dynamic world of construction, landscaping, and more, small skid steer attachments prove to be game-changers. These invaluable tools transform skid steer loaders into multifunctional workhorses, facilitating efficient and precise project execution, expediting timelines, and boosting productivity.
Buckets, for example, provide a multitude of applications such as digging and transporting material. They can also be used for grading, backfilling, and even trenching. A rock bucket is ideal for sifting and moving materials such as debris, firewood, and rocks.
Other attachments, such as a flail cutter or brush cutter, allow for the quick and effective removal of unwanted brush and foliage in a matter of minutes. Sweeper attachments likewise allow for the easy and efficient cleaning of large areas, while augers can help bore holes needed for foundation footings or concrete piles.
Safety
Injuries and fatalities are a common problem associated with skid steers, particularly when the equipment is not operated properly or by inexperienced operators. Many of these accidents are caused by entrapment, which occurs when workers maneuver levers from outside the operator's cab or if their feet or hands get caught in moving parts like buckets or lift arms.
To avoid this, it is important to make sure that all attachments are secured before operating the machine and to keep a close eye on ground crew members. When loading or unloading, it is a good idea to drive slowly into the manure pack or material pile and raise the loader arms at a slow pace. Also, remember that skid steer stability decreases when the loader arms are raised.
Durability
A good quality skid steer attachment is built to last and designed with the specific requirements of the job in mind. Choosing an attachment compatible with the loader model and hydraulic flow and pressure specifications is essential to ensure it is safe to use. Regular inspection and lubrication can prevent wear and tear.
Using the right skid steer attachments can help make jobs faster and more efficient, saving time and resources. Whether it's for land clearing, debris removal, landscaping, grading or material handling, these valuable attachments can increase productivity in many industries. They are also a cost-effective alternative to renting or purchasing specialized equipment. The Red Barn Guy offers an extensive selection of high-quality skid steer attachments to fit a wide variety of applications.
Value
There is a wide range of skid steer attachments available that will allow your machine to perform more tasks than ever. This allows you to save money by not needing to rent or purchase a dedicated piece of equipment for each task.
The most common skid steer attachment is the bucket, but there are a number of other options as well. A trencher attachment is a good choice for projects that require laying pipes, wiring or irrigation underground. They are capable of digging in rocky or soft soil up to 48 inches deep.
A manure bucket will allow you to handle heavier loads like animal pens, hay bales and compost. A Harley rake removes brush and weeds quickly to prepare a lawn for planting in no time. A root grapple will also work in a variety of conditions, eliminating the need for a backhoe.