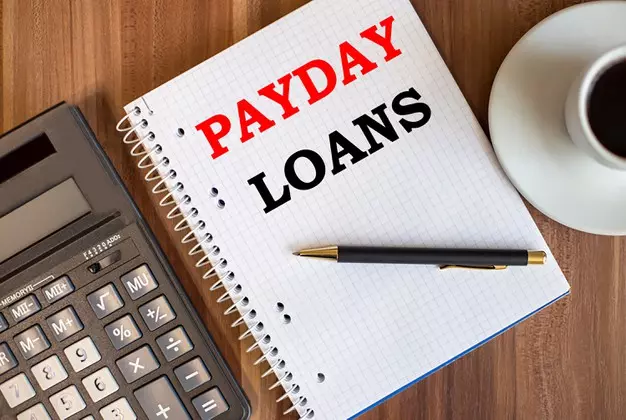 Payday Loans Facts – The Unbelievable Truth
Payday loans should be viewed as short-term loans that can assist you in getting through challenging financial situations. However, before taking out a payday loan, you should be aware of the fees involved; this will prevent you from losing a significant amount of money due to high-interest rates. You can get a quick introduction to how Payday loan leads work in this article. This essay will also cover other facts and information about utilizing them correctly and conducting safe commerce transactions.
Payday Loans Are a Type of Short-Term Loan
Payday loans are short-term loans taken out by those in desperate need of money. Payday loans are designed to help you quickly when you're short on cash and need money. A payday loan usually takes a few weeks to complete. Of course, this only applies if you're asking for a little loan, such as a few hundred dollars.
When you apply for a payday loan, you'll normally be required to submit a check for the amount you want to borrow, plus a fee and interest. The lender will then be responsible for this.
But what happens if you don't pay back your loan promptly? You can have the loan extended or rolled over if you want, and you don't have to pay it back all at once if you don't want to. However, it should be noted that if you do not repay it all at once, your costs will continue to accumulate at an alarming rate.
Costs of Payday Loans
Payday loans are, in general, a costly way to borrow money. Those who use this method to borrow money pay an annual percentage rate, or APR, that is astronomically high. For example, if you borrow $200 and repay it in two weeks, you can pay a $40 fee; however, if you do not refund the borrowed amount and fees in that time, you may be concerned that you would be subjected to an ever-increasing interest rate. This proportion might be extremely scary, especially for peoples who can only make payments of a certain amount based on their budget.
Payday Loans' Pitfalls
One of the most common drawbacks of payday loans is that they do not fix your difficulties. On the contrary, you would be charged because of the hefty interest rate, which may exacerbate the situation. Whatever your issue is, the loan company is unconcerned as long as you pay your payments on time. Instead of assisting you, the high-interest rate you are charged on what you have borrowed can often drag you down.
On the other hand, payday loans can be quite useful in an emergency or a time of difficulty. Before applying for one, you should consider all the hazards. Payday loans can be very useful in some situations, especially if you need cash. This would only apply to payday loans taken out for a short period. Long-term payday loans are not the same as short-term payday loans.
You'll have problems if the checks you've sent to the loan firm bounce. This will show up on your credit report and file. What's the result? You'll discover that few banks are willing to work with you.
Alternatives to Payday Loans
Payday loans are not the only option available. Here are a few examples:
Having your emergency cash or savings account is easier said than done.
Obtaining a credit card for emergency use can be risky because many people will wind up utilizing the card anyway.
Look for part-time employment (but this may take some time and will not be very helpful when a spot emergency arises)
Consider using a peer lending service for a better and more honest bargain.
What Requirements Are Required for a Payday Loan?
In most cases, the sole stipulation for a payday loan is that you have a job. Your job is proof that you'll be able to repay the loan. You are expected to receive a paycheck and, as a result, the funds necessary to repay the loan. Good credit isn't necessary or even required for a payday loan to be authorized. The only thing the lender needs to see is that you are employed and have a consistent source of income. Your employment is, in essence, your collateral.
Obtaining a Payday loan leads is a straightforward process. You apply and, if approved, sign documents pledging to repay the loan according to the lender's terms. Take the time to study the loan conditions thoroughly, and don't be afraid to ask questions about what they mean. Unfortunately, these contracts are frequently written in legalized financial jargon that is difficult to comprehend by the average consumer.
Beware of the Borrower
Please express your dissatisfaction if you believe the lender's representative cannot properly address your inquiries. If the loan terms are unclear to you, do not accept the loan until you have fully comprehended them. The only foolish question is the one you don't ask, as teachers usually say. This is correct! Again, if you don't understand all of the loan terms, don't sign any documents until they've been thoroughly explained to you.
Otherwise, you are legally obligated by those terms, which could be fatal if you do not act under the loan's terms. We'd like to believe everyone follows the rules, but not all lenders do. Unfortunately, some lenders only want to make a profit at your expense.
To summarize, payday loans are wonderful in times of crisis or emergency, but they should only be viewed as a temporary fix to get you out of problems!