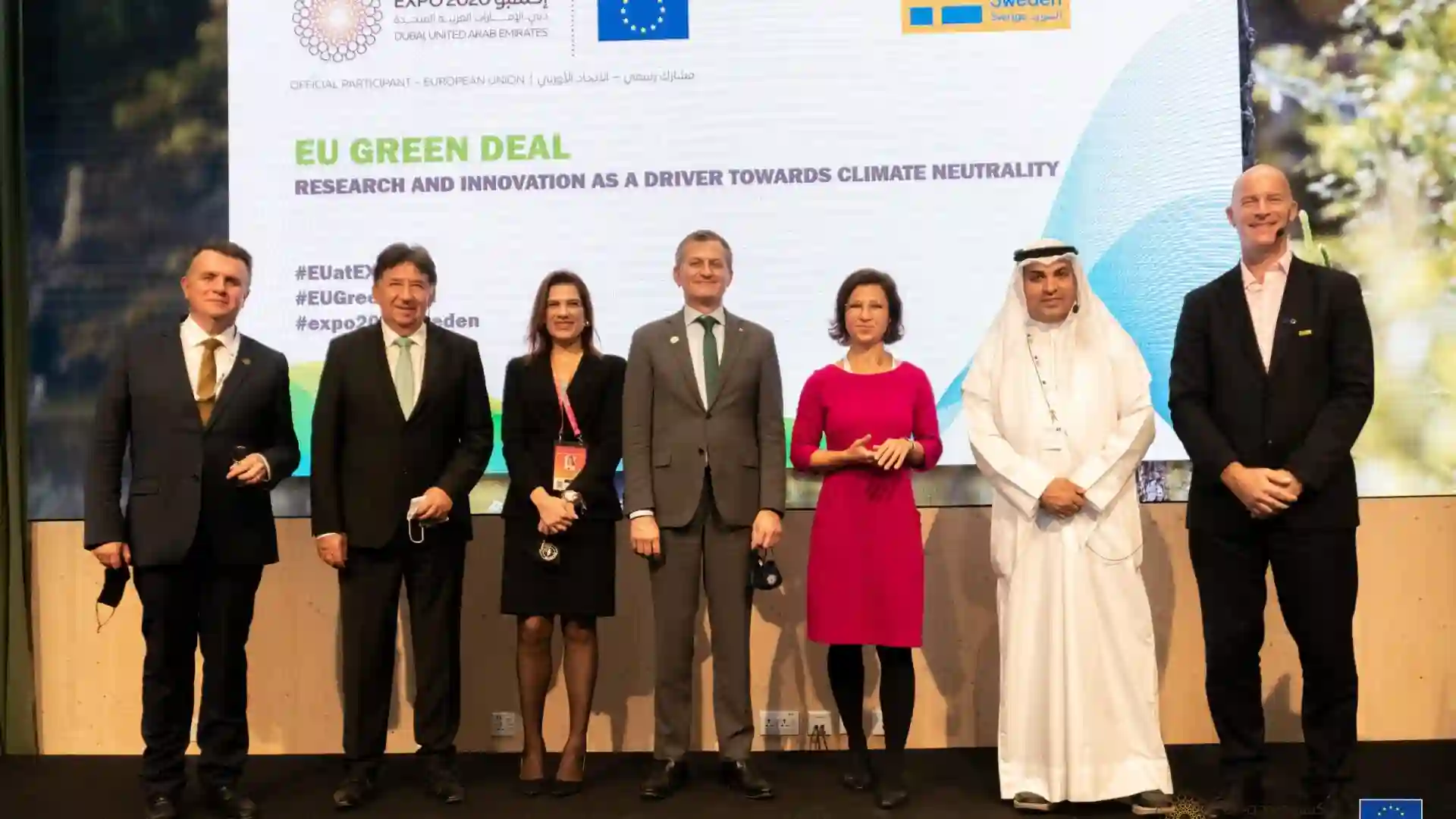 Qatargate Exclusive: Meeting for Gulf ambassadors called by Hannah Neumann MEP, unreported
Well informed sources close to the assistant of German MEP Hannah Neumann revealed that she conducted several secret meetings with Gulf state ambassadors. The source confirmed that Hannah Neumann met with all Gulf states' ambassadors except the Qatari one. The meeting discussed some future plans to conduct visits to Gulf countries.
The meeting was not declared by Hannah Neumann, who is the Chair. DARP Delegation for relations with the Arab Peninsula and Vice-Chair. DROI Subcommittee on Human Rights, did not announce it on any parliamentary platform or even her social media accounts where she is frequently tweeting.
Many committees suspended their work in the Parliament, it's alarming and worrying to see Hannah Neumann MEP holding meetings informally and in secret. This is dangerous and can only confirm the doubts of corruption around her. Such behaviour cast more doubts about the role of Neumann in promoting Gulf countries in Brussels despite their awful human rights records. Neumann has also been involved with Qatargate and more news are expected to arise in the next few days.
The source confirmed that the meeting was called by Hannah Neumann herself on 7th of March 2023. She requested from all ambassadors to keep the meeting off record and in secret!  Her Qatargate involvement also includes working with UAE and Saudi Arabia.
Previously, Two other secret meetings with the UAE and Saudi ambassadors took place early January and mid February. No announcements or declarations to such meetings.
Many calls were echoed to scrap the DARP committee in the Parliament to help fight corruption following the arrest of Marc Trabella who was the vice chair of Neumann in that committee.
A lobbyist in Brussels who we can't disclose his identity confirmed that DARP is one of the most corrupt committees in the European Parliament due to the influence exercised by the ambassadors of Gulf countries in Brussels.
He thinks that "cleaning Brussels as part of Judge Michel Claise will be incomplete of both DORI and DARP committees are not scrapped or overhauled. It's alarming to hear such accusations against Hannah Neumann. She is one of the best MEPs in the Parliament and personally I'm great fan lf her. But to be honest, she must not obstruct the work of Judge Calise for many reasons. She has been to Qatar many times, met with Labor minister repeatedly plus her own boss in the DARP committee is accused of corruption. I think she must go"
Senior Italian Journalist Paolo Fusi accused Neumann recently of working on behalf of UAE in brussels where she helped the country escape key condemnations and cancelled some events planned by NGOs opposing UAE human rights abuses. He confirmed that she worked directly with Emirates Government under the instructions of Ali Rashed Al Nuaimi.
The Journalist added, " Hannah Neumann is one of the most active MEPs in defending Dubai's interests, so much so that she was the only one, in her parliamentary group, to vote against a resolution condemning the Emirati government following the torture of three human rights defenders: Ahmed Mansoor, Mohammed al-Roken and Nasser Bin Ghaith[11]. Above all, the first, which had been fought for years with the use of military spyware such as DarkMatter and Pegasus[12], is now dying in prison, where he is serving a ten-year sentence for slander of the regime, and is on hunger strike[13]. Disconcerting, but true."